THE BEST CHEFS FOR YOUR CATERING EVENTS
The leader and management team of Bënka are here to turn your vision into reality.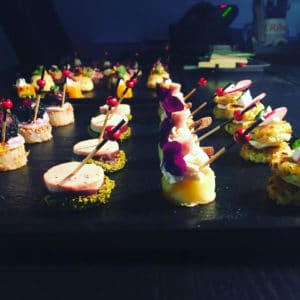 A QUALITY CATERING SERVICE
Chef Benjamin Kalifa (Bënka) and his chefs select the freshest and finest ingredients to ensure a quality catering service.

Our menus include fresh fruits and vegetables as well as fresh local ingredients.

Our delicious and unique menus will ensure that you and your guests will be impressed at your next event with us.

a unique variety of creative menus
We organize corporate events, corporate picnics, Christmas parties, baptisms, baby showers, birthdays and weddings in Los Angeles.

Chef Benjamin Kalifa (Bënka) and his team are a flexible catering company, always welcoming personalized menu ideas.

We strive to provide the best service, allowing you to relax and enjoy your own event.

Our goal is to provide a unique variety of creative menus using fresh, well-prepared ingredients and make your next event memorable.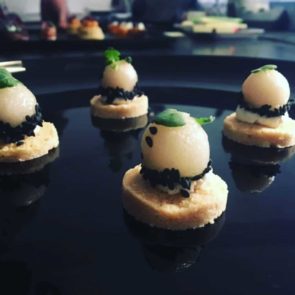 The private chef service includes a chef, all shopping, cleaning for 8 people. Beyond 6 people, a cook will be added.

A server costs $ 250 for 6 hours of benefits.

The home chef is a popular feature currently. Our chefs and our waiters come to your place and offer you a high-end and refined service. For a dinner with family, friends, or business relations, we offer our service "the chef at home". You can combine the refinement of a meal in the restaurant with the intimacy of an invitation to your home.

The menu will be personalized and will follow your tastes and desires.

The chef takes care of everything and invests your kitchen with its ingredients and equipment if needed. He will take care of your guests and arrange once the reception is over. You just have to enjoy your guests, we take care of the rest.



* Attention the prices of our menus are according to the number of guests on estimate. For two people on estimate.



Book your private French Chef
in Los Angeles
Bënka

Benjamin Kalifa
Your private French Chef in Los Angeles

+1 786 302 3029